AFFORDABLE

PRICES

FRIENDLY

& TIDY

WORK

GUARANTEED

LATEST

TECHNOLOGY
DO YOU HAVE A WOODEN FLOOR IN YOUR DARTFORD HOME OR OFFICE THAT HAS SEEN BETTER DAYS, AND YOU'D LIKE TO HAVE IT RESTORED?
Is it trapped under seemingly immovable layers of grime and old paint? Contact us, the premium wood floor experts in Dartford, to bring it back to life.
​
The Dartford wood floor sanding DA1 and restoration experts have been liberating the wooden flooring of Dartford for 20 years now. We provide a complete range of timber flooring services, from buffing and polishing to repairing, sanding and finishing, beautifying these wonderful assets and restoring them to their former glory. We use the very latest industrial equipment, which is now virtually dust-free to limit the mess, and our range of finishes is eco-friendly and hypoallergenic. Your wood floors will be restored to vibrant, shiny new life with the minimum disruption to your commercial or domestic routine.
OUR PROMISE
​At the Dartford DA2 floor sanding company we might promise a lot, but my goodness, we deliver! Constantly at the forefront of development and innovation in this demanding sector, we demand nothing but the very best from ourselves and our teams. Our peers think we're quite good too, and we're members of:
· The National Wood Flooring Association
· The Guild of Master Craftsmen
​ · The Federation of Small Businesses
On top of all this we're a Junckers Approved Maintenance Contractor and carry insurance of £5million. You're in the safest of hands with us, but don't just take our word for this – check out a few genuine customer Testimonials as well .
​NOTHING TOO SMALL OR TOO LARGE
From a small patch of delicate parquet flooring on a landing to a full-sized ballroom, we are confident of being able to restore your Dartford wood flooring back to life. Wood is a surprisingly tough material, but it needs the right attention and a surprisingly gentle touch to do it justice. From sand-and-polish jobs to bring back the smoothness and shine to complete restoration projects, the Dartford wood floor sanding experts have the experience and skills needed.
​Contact us today for a free consultation. You'll even get a free cleaning kit when the job's done and your floor has been restored to brilliant life.
LATEST NEWS, RECOMMENDED ARTICLES & TIPS
3 Wooden floor colour staining trends
So, you want to stain your wooden floor? If so, then you need to consider the type of wood, how the floor should be sanded and what colour stain to apply. Below we share some of the preparation basics when it comes to sanding a wooden floor, and three current contemporary colour trends.

Preparing the wooden floor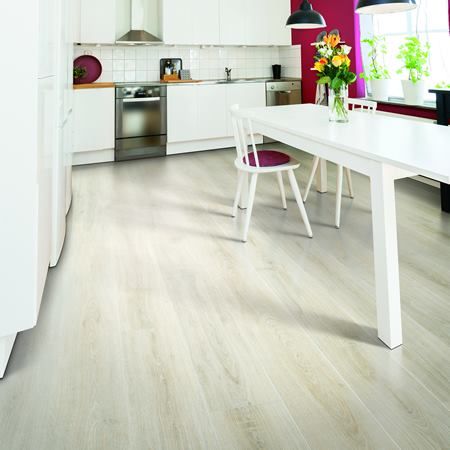 The wooden floor needs to be fully prepared before you can apply your wood stain. When sanding a wooden floor you ideally need to use a dust-free floor sanding machine, so that the surface is both smooth and free of dust. This is best done by a floor sanding service, especially if you have a soft wood or an engineered wooden floor, as you don't want to sand too deeply and damage the natural grooves and grain, just the top layer.

Pale white floors

This type of stain is ideal if you want to achieve that beach, coastal or Scandinavian look. This type of floor is often regarded as a minimalist look that can help to calm and soothe. White wooden floors look fantastic when teamed with natural pine or oak, and accent colours of green, blue and turquoise. When using a white stain on your wooden floors, please remember that you can't use an oil-based finish as over time it will turn the white paint a yellowish tinge. Instead, opt for a water-based polyurethane finish.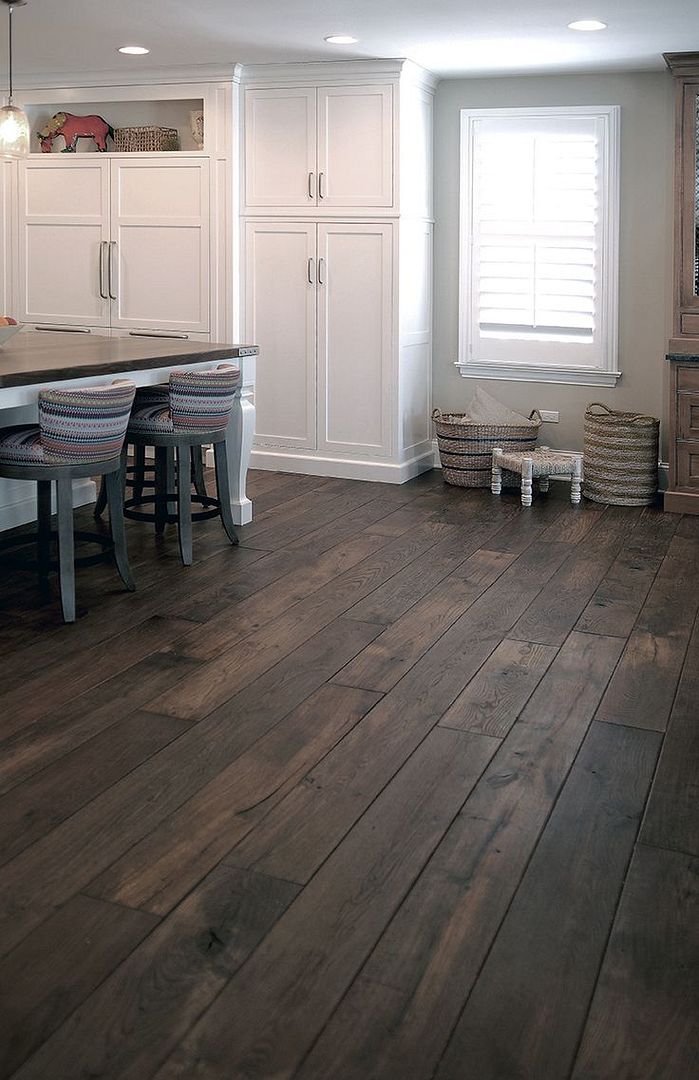 Muted greys
In many ways, grey is the new white. This too offers a contemporary and minimalist look, but with a much softer feel. The great news about grey is that it will work in any room of your home. The best wood to work with for this type of colour stain is oak, as this wood holds the colour much better than other woods, which can make the overall finish a little blotchy.

Bold black and brown

If you want to create a dramatic and stylish look then you can't go wrong with a shiny black or dark brown floor. Apply a thick layer of ebony wood stain for a rich black, or for a softer feel, use Jacobean. Several layers will need to be applied on a well-sanded floor, so as to cover the colour of the natural wood. The good news here is that you can use an oil-based finish.
FOR APPEALING WOODEN FLOORS CALL 01322 800 159 NOW !
BEFORE & AFTER